Clafoutis is a classic French dessert which can be made with various different fruit, but the traditional way is with cherries (cerises) which is the version we've opted for this time. The beauty of this pudding is that it's easy and cheap but will always impress, so can be as much for every day as for when you're entertaining.
We have chosen to share this recipe with you via a video, for a change. You can still find the ingredients and the summary below though.
We would love to hear your feedback on whether you prefer a video or the classic pictures with text for our recipes, so do let us know in the comments below. And if you like the video don't hesitate to subscribe to our YouTube channel.
Clafoutis aux cerises
Prep Time:

10 minutes

Cook time:

30 minutes

Servings:

6

Rating:
Ingredients:
Instructions:
Summary:
Gently melt the butter in a small saucepan on a low heat
Beat the eggs together with a whisk
Add the milk, the sugar, the flour, the vanilla extract and the pinch of salt
Grease the baking dish with some butter
Spread the cherries (with the stones) in the baking dish
Whisk the melted butter into the mix and evenly cover the cherries with it
Cook in the oven at 200ºC for about 25mn
Sprinkle some sugar on top and cook for a further 5mn
Don't forget to warn your family/guests about the stones in the cherries!
You can eat Clafoutis warm or cold, but if you leave it to go cold it will be slightly more rubbery, so it depends on personal preferences.
If you like this video recipe and don't want to miss out on our next videos please subscribe to our YouTube channel! We'd love it if you came back and shared your comments, thoughts, and rating on this dish once you've made it. Bon appétit!
I'm linking this recipe up to Recipe of the week with A Mummy Too and Tasty Tuesdays with Honest Mum, click on the images below to see some other yummy blog posts: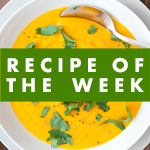 Print Friendly

Print Friendly