A real French boeuf bourguignon is probably one of the best French dishes for autumn and winter, it's easy to make and is just delicious and heart-warming.
Several months ago we shared our proper French boeuf bourguignon recipe with Foodies 100, since then I've been working on a slow cooker version and I'm pleased to announce that I've cracked it!
It's never been so easy to make a yummy boeuf bourguignon. It will take just 15 minutes of your time… and then you can get on with living your life as usual 😉
Boeuf bourguignon (slow cooker)
Prep Time:

15 minutes

Cook time:

08h 00min

Servings:

6

Rating:
Ingredients:
Instructions:
Summary:
Put the olive oil, sliced onions and bacon with the butter in the slow cooker
Cover the braising steak with the flour by shaking in a plastic bag
Add the steak, the herbes de Provence, the bay leaves and season to taste
Pour the red wine over everything and cook on low for 7.5h
Slice the mushrooms, add them and cook for a further 30 mn
Get your slow cooker ready. Get all your ingredients ready.
Put the olive oil in the slow cooker. Slice your onions and add them. Then add the bacon. You can use streaky bacon (which is fattier) or back bacon, depending on which you prefer. Chop your bacon into 2cm wide strips, either with a big, sharp kitchen knife, or with kitchen scissors. You can use lardons to save you this step if you want; we tend to use back bacon which works out cheaper than lardons generally. Cut your butter into chunks and add it to the slow cooker.
Cut the braising steak into 3-4cm chunks. Pour the flour into a big food bag then add the steak, pinch the top of the bag shut with your fingers and gently shake it so the flour covers all of the meat. Try to leave some air in the bag before closing it with your fingers so the meat chunks have more space to move around.
Add the floured steak, the herbes de Provence and the bay leaves to the slow cooker, season to taste. Finally pour the red wine over everything and cook on low for 7 and half hours with the lid on.
Slice the mushrooms or cut them in quarters and add them to the casserole dish after the 7 and a half hours of cooking. Cook for an additional 30 minutes.
Additional tips:
Use quite fatty beef and avoid extra lean meat at all costs, or you will end up with very dry pieces of meat.
You can add to or replace the quite bland button mushrooms with something tastier, like chestnut mushrooms, porcini or best of all for this recipe… black trumpets (if you can find them!)
Try to prepare your boeuf bourguignon the day before, keep it in the fridge overnight and reheat it in a casserole dish or a big pan when you're ready to eat it. It will taste even better!
You can brown the meat first, we choose not to as the point of a slow cooker is to save time and we don't find you lose much/any taste at all this way.
If you don't have time to add the mushrooms half an hour before the end you can add them from the start, they will just be softer and a bit soggier than adding them right at the end.
Don't forget, if you like this recipe please share it! We'd love it if you came back and shared your comments, thoughts, and rating on this dish once you've cooked it. Bon appétit!
I am linking this recipe up to Recipe of the Week with A Mummy Too and Tasty Tuesdays with Honest Mum, click on the images below to find some other great foodie blog posts: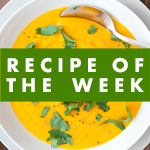 Print Friendly

Print Friendly