You can't beat a good steak, and if you prepare it at home it can cost the fraction of going to a restaurant. Bavette – otherwise known as skirt steak – is overlooked in the UK, which is strange, as in France this is THE steak you want, and is often known as the butcher's cut, as it's the bit that butchers usually keep to one side for themselves. The beauty is that it is often one of the cheapest steaks in the UK – result!
This recipe is a very common French one – Bavette (skirt) steak with shallots – and it's incredibly quick and easy to prepare too, so maybe one for all the non-chefs out there?
I am linking up to Recipe of the week, click on the linky below to see other recipes: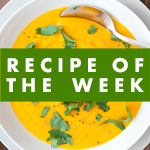 Bavette à l'échalotte
Prep Time:

5 minutes

Cook time:

12 minutes

Servings:

4

Rating:
Ingredients:
Instructions:
Summary:
Fry the bavette/skirt steaks on high heat for 2 minutes on each side and then put aside
Fry the chopped shallots and the rosemary in the meat cooking juices and melted butter for 5 minutes, stirring frequently
Pour in the red wine, season to taste, and cook for 3 more minutes, still on a high heat, stirring frequently
Pour the shallots and red wine sauce over the bavette/skirt steaks
Put your frying pan onto a high heat. Get all your ingredients ready.
Pour the olive oil into the frying pan. Once hot, fry the bavette/skirt steaks on a high heat for 2 minutes on each side. Depending on the thickness of the steaks, and your preference, you might need to cook it a bit more or a bit less - like most French people we prefer a bloodier steak, which is what this timing will give you. If in doubt cook it for less time, cut it in half on a chopping board then cook it some more if need be. When properly cooked put the steaks aside on a plate with foil and a tea towel on top.
While the steaks are cooking, peel your shallots and chop them quite thinly, either with a food processor (that's what I did for about 5 seconds) or with your good chopping skills 😉 Put the butter in the frying pan, once you've put the steaks aside, and melt it. Once melted add the shallots, and the leaves of two of the rosemary sprigs, to the pan and cook them on a high heat for 5 minutes while you keep stirring frequently so nothing burns.
Pour the red wine into your shallots in the pan, season to taste and cook for 3 more minutes on a high heat still stirring frequently. The alcohol will evaporate quickly but you'll keep all the fragrances of the wine.
Dish up the bavette/skirt steak on a plate and pour the shallots and red wine sauce over it. Add some rosemary leaves on top.
As you can see we like the steaks pretty rare in our house 😉
Don't forget, if you like this recipe please share it! We'd love it if you came back and shared your comments, thoughts, and rating on this dish once you've cooked it. Bon appétit!

Print Friendly

Print Friendly